Dog Grooming Services in Allendale, NJ
If you are seeking a pet groomer near Allendale, NJ, then look no further than Woof Gang Allendale. Our experienced pet groomers provide customized service with a tender touch to get your pet feeling their best. Our staff groom all sizes of dogs. Whether your dog is needing a simple wash and teeth brushing visit, or it is time for a bit of added spoiling, our dependable staff is here to assist with all your concerns for pet grooming. We offer a hygienic, safe, and welcoming place to wash up your dog. At the time of reservation, please mention your dog's age, temperament, and weight category to better help us match you with the perfect groomer and services. Set up your appointment today.
Size Guide:
Extra Small – Short Hair Chihuahua
Small – Pappillion, Long Fur Tea Cup Breeds, Rat Terrier
Medium – Pug, Maltese, Shih Tzu, Cocker Spaniel, Lhasa Apso, Havanese
Large – German Shepherd, Labrador Retriever, Golden Retriever, Rottweiler
Extra Large – Saint Bernard, Bouvier, Great Dane, Mastiff, Newfoundland, Great Pyrenees
---


Monthly Express SPAW Memberships
What's included in an Express Membership? Spa Bath, Ears, Brush out, Blow Dry, & a Dremel nail trim.
Absolutely no fur cutting, trims, touch-ups, or shaving is included.
Fees are based on the AKC standards i.e. Extra-Small to Extra-large.
*Cancellation: You may cancel at any time in writing via email or postal mail 30 days in advance.*
Sign up for the Bath Membership, get the 12th-month groom on WoofGang Allendale.
Refer a friend and after their first visit, you will earn a FREE groom as our thank you.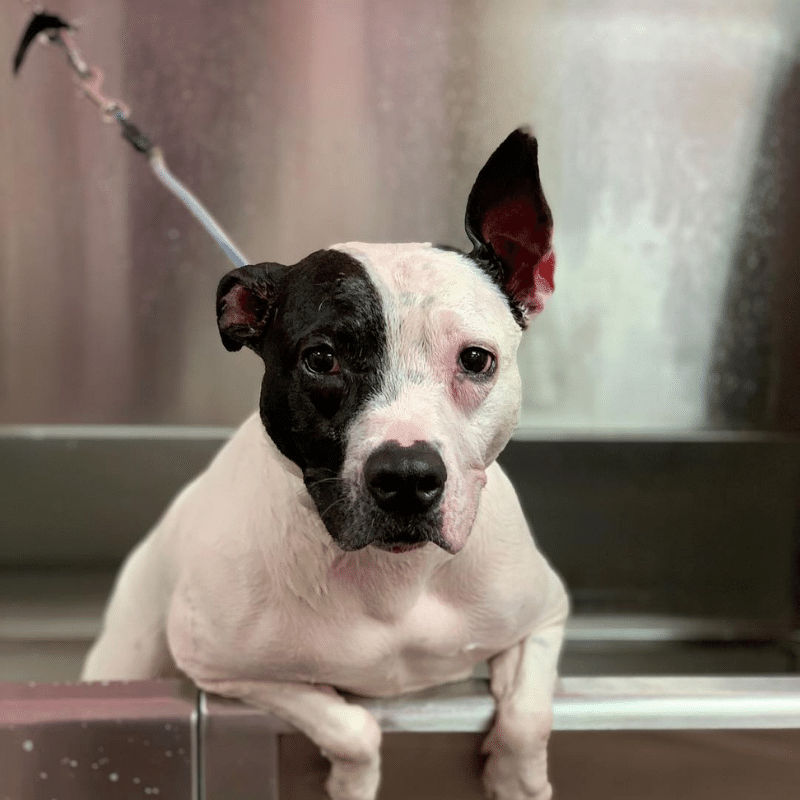 Bath Membership
Eligible for one Bath per month
Specialty Shampoo of your choice: conditioning, hypoallergenic, or SPA
X Small - <15 - $35 Monthly
Small - 15lbs-34lbs - $45 Monthly
Medium - 35lbs-55lbs - $55 Monthly
Large - 56lbs-85lbs - $75 Monthly
X Large - >85lbs - $85 Monthly
plus NJ sales tax

Extra messy months? Save 30% off on any additional baths ( add-ons not included )
$10 worth of bulk treats monthly
10% off retail purchase day of visit
*Sign up 2 or more dogs and save $5 per dog off your monthly membership

---
Nail Membership
Eligible for one Nail Trim/File per month

All sizes $12.99 monthly
plus NJ sales tax
*Sign up 2 or more dogs and save $2 per dog off your monthly membership

*Services do not carry over month-to-month
**Cannot be combined with any Full Groom (requiring a haircut) appointment
***DOODLES need separate pricing due to drying time.
Stop in and visit our pet & grooming boutique in Allendale, NJ specializing in quality food, organic treats, and the latest in fun toys for our furry friends.